News
New OSHA workplace safety & health weighting system for inspections
Effective October 1, 2019, OSHA's weighting system (OWS) replaced the old weighting system that was initiated in 2015. The new system adds implementation such as Site-Specific Targeting to the weighting system. OWS' three major elements include enforcement activity; essential enforcement support functions; and compliance assistance efforts.
NIOSH: Occupational Exposure Banding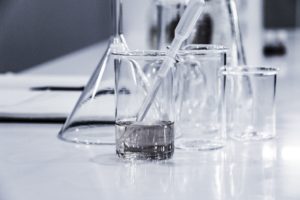 Occupational exposure banding, also known as hazard banding or health hazard banding, is a systematic procedure that uses qualitative and quantitative risk information to identify potential exposure ranges or categories. The NIOSH occupational exposure banding process helps to establish exposure control limits and ranges for new or existing chemicals that lack formal occupational exposure limits (OELs).
EPA and HUD announce New Environmental Lead Hazard Standards
The Environmental Protection Agency (EPA) and the U.S. Department of Housing and Urban Development (HUD)
declared
a new, firmer guideline for lead in dust on floors and window sills to protect children from possible hazardous effects of lead exposure. EPA is reducing the dust-lead hazard standards from 40 micrograms of lead per square foot (µg/ft
2
) to
10 µg/ft2
on floors and from 250 µg/ft
2
to
100 µg/ft2
on window sills.
Children exposed to lead-contaminated dust caused from deteriorating or disturbed lead-based paint experience irreversible and prolonged health issues, according to the EPA. Remodeling professionals who are renovating a home built prior to 1978 will need to closely adhere to the safety practices put in place by the Lead, Renovation, Repair, and Painting (RRP) regulation.
AIHA Mold Resource Center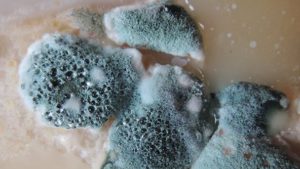 Consumers and professionals can learn fast facts on mold, the potential adverse health effects of mold exposure, why remediation and prevention are important, what to do if you are victim of an indoor flood, and where to find help to prevent mold infestation.
AIHA Mold Resource Center (click here.)
Cannabis Industry Occupational Health & Safety
PHASE Associates is pleased to announce that they are supporting the Cannabis Industry with comprehensive environmental health and safety services. For more information about our services go to our webpage (
click here
).
Top 10 Cited OSHA Standards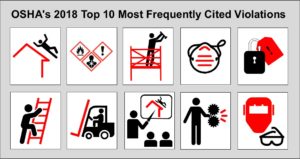 The following is a list of the top
10 most frequently cited standards
following inspections of worksites by federal OSHA. OSHA publishes this list to alert employers about these commonly cited standards so they can take steps to find and fix recognized hazards addressed in these and other standards before OSHA shows up. Far too many preventable injuries and illnesses occur in the workplace.
Fall protection, construction (29 CFR 1926.501)
Hazard communication standard, general industry (29 CFR 1910.1200)
Scaffolding, general requirements, construction (29 CFR 1926.451)
Respiratory protection, general industry (29 CFR 1910.134)
Control of hazardous energy (lockout/tagout), general industry (29 CFR 1910.147)
Ladders, construction (29 CFR 1926.1053)
Powered industrial trucks, general industry (29 CFR 1910.178)
Fall Protection–Training Requirements (29 CFR 1926.503)
Machinery and Machine Guarding, general requirements (29 CFR 1910.212)
Eye and Face Protection (29 CFR 1926.102)
.
PHASE Associates Newsletters